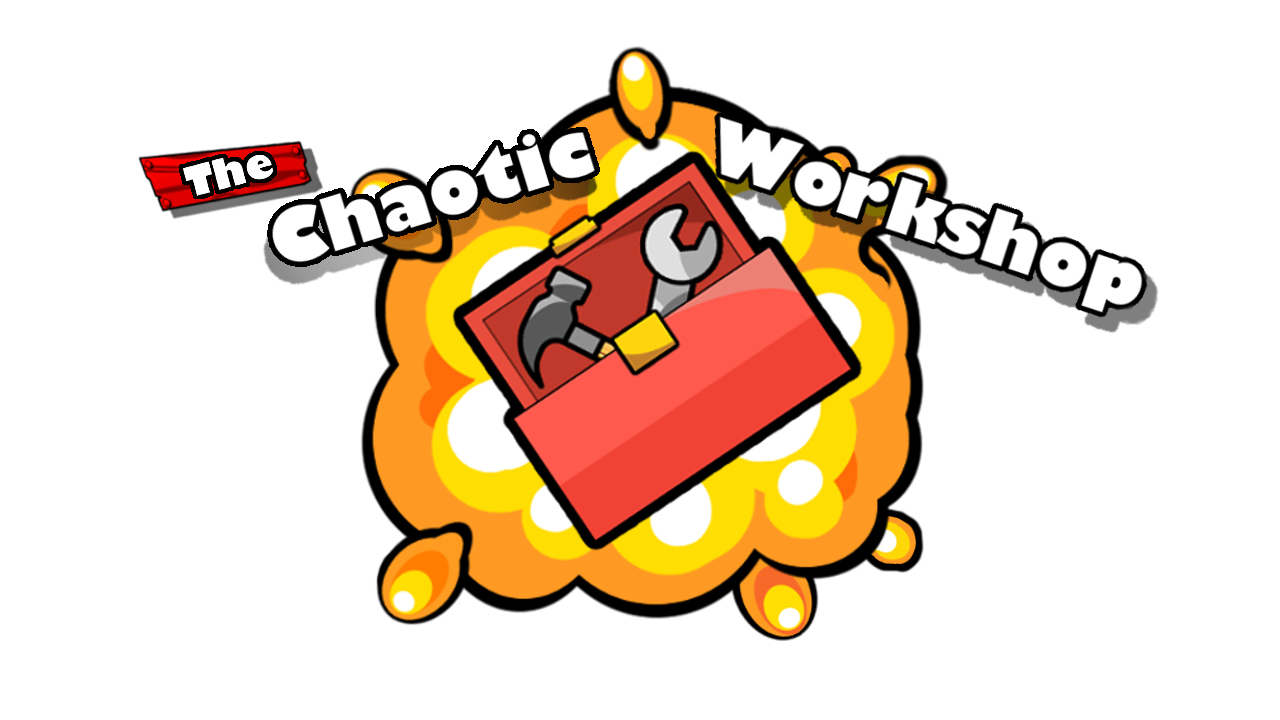 Welcome to The Chaotic Workshop
The Chaotic Workshop is a cartoon puzzle sandbox game which challenges you to solve its puzzle Blueprints by any means necessary. From rockets to pinball bouncers, tennis ball canons to proximity mines, it is up to you of how to get the job done. With over 100 items, 80 levels and a full-fledged sandbox level editor, the game becomes what ever you're imagination want's it to be.

There's no hand holding in this game, and with only a basic Tutorial, you are left to your own devices to experiment and see what impact or result hooking up different items together can have.
Your Challenges
The Chaotic Workshop starts off with 80 unlockable levels for you to try your creative and problem solving skills at. Ranging from having to launch a rocket with a rubber duck, or using wormholes to make way for a pig, each level forces you to think outside of the box.

This level count will grow though with community feedback and DLC Theme Packs (Free for Desktop)!
Your Choices
With over 100 unlockable items in your toolbox, you have the freedom to create what ever you have at your fingertips. But much of the time, you'll be constrained to what you have! Fear not as there's often more than one way to solve each puzzle!
Your Creativity
Ever wanted to know what would happen if you hooked up a Fire Extinguisher to a wooden crate inside a room full of pinball bouncers & wormholes.

Well now you can.

With those possible +100 items, your own creativity is the only limit in the Sandbox. Play the puzzles to unlock even more Items to add to your own personal contraptions and share them online with your friends!
Expand your Chaos
| | | |
| --- | --- | --- |
| | The Chaotic Workshop was built with Mods in mind. Head over to Github to download the Mod Kit today. | |
Let us know what you think!
Follow us on Twitter, Like us on Facebook, or get in touch through any of the other multiple different Social Medias below!